These retro baby gifts evoke the nonchalant chic of our recent past. The bright colours, graphic images and dramatic patterns of pop-art make it a perfect aesthetic for baby products. Following is a list of baby gifts which are well-made, unique and undeniably retro-chic.
1. LE TOY VAN RETRO METRO CAR SET - £9.95
Bring a little free spirit to your living room with these sturdy wooden vehicles! The iconic camper-van and accompanying cars are perfect to help your child develop their dexterity. Made by well-respected French toy company Le Toy Van, these retro motors are a great, fairly cheap baby gift.
2. BLANCHE RAG-DOLL - £17.95
It's easy to let your imagination get carried away with this delightful rag-doll. Except 'rag-doll' is hardly the word! Blanche is very well dressed with glittery tights and a patterned dress, and her personality makes her perfect for creative play. 
3. POP-ART HEADPHONES BODYSUIT - £19.35
This rainbow headphones romper will mark any toddler as the child of music lovers! It comes with adjustable sleeves so it can be worn all year round, and makes a cool, funny baby shower gift.
4. PERSONALISED POP-ART POSTER - £21.95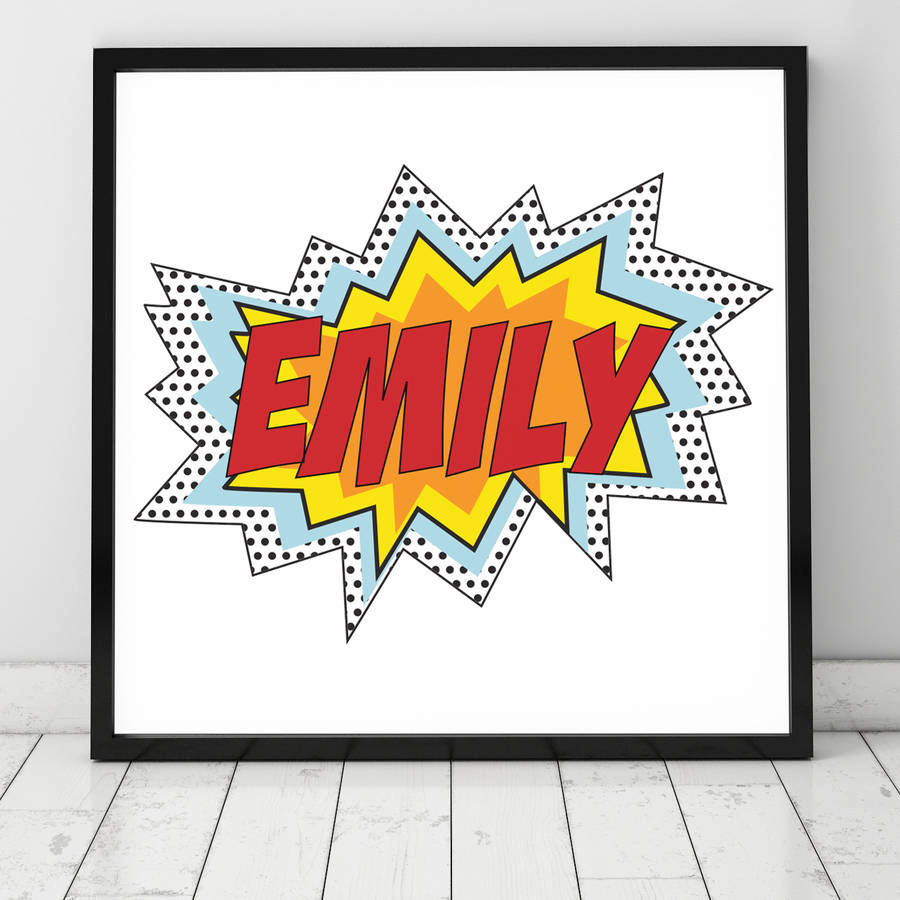 This eye-popping poster renders the excitement of a newborn on canvas. Personalised baby gifts give a special touch to the nursery of any growing superhero! 
5. ABC NOSTALGIC PLEATED DRESS - £26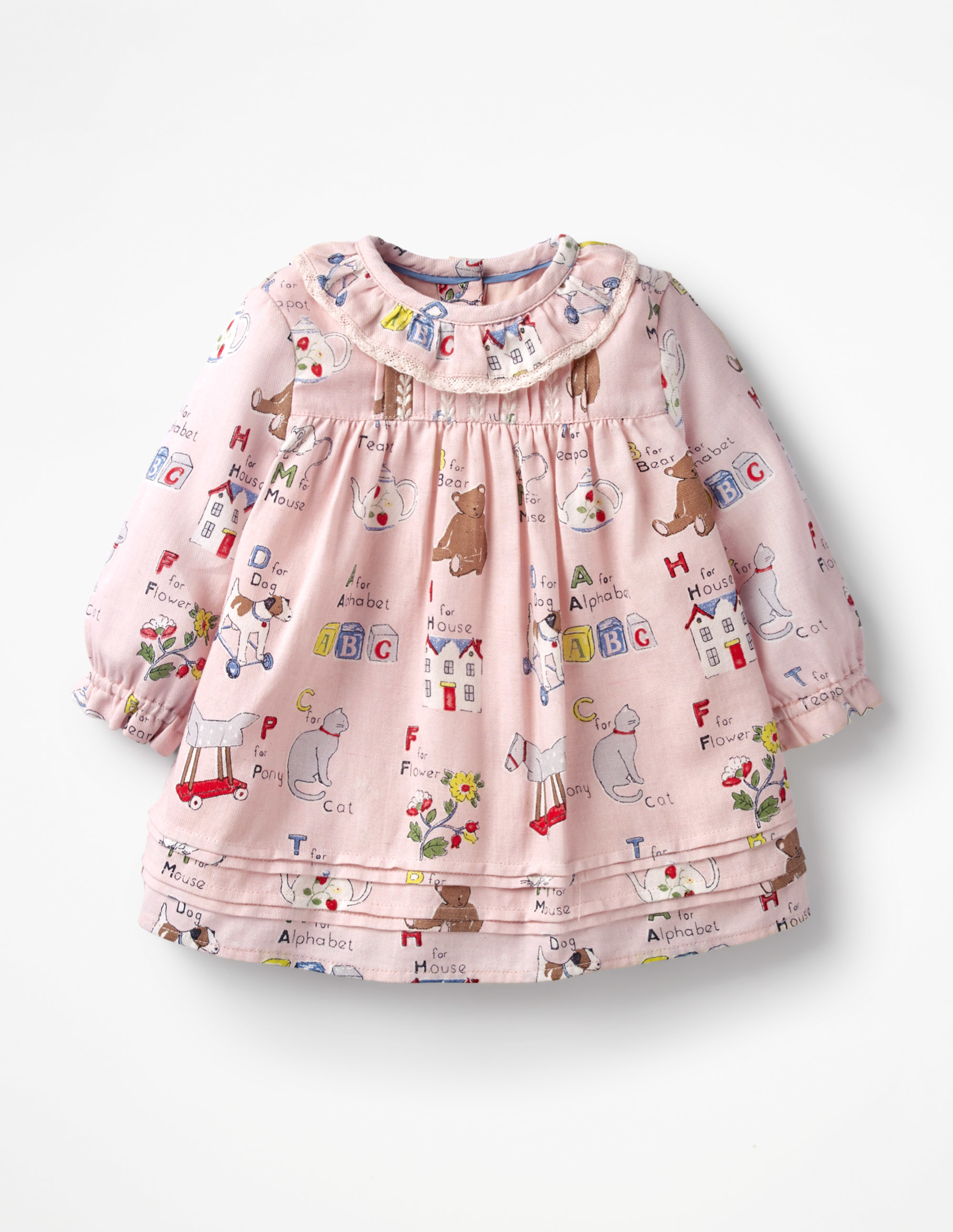 This dress is not just a lesson in the alphabet, but also in nostalgic detailing – the ruffles pleats and embroidery make it a wonderful retro outfit for your little girl. It's fully machine washable, a quirky hand-embroidered baby gift.
6. LOULA AND DEER WOODEN CAROUSEL MUSIC BOX - £32
Your toddler might still be too young to try out a full-size carousel but this exquisite miniature music box will keep them satisfied in the meantime! The gentle rotation and lulling music will mesmerise you and your baby. This is a memorable handmade birthday gift for mum and baby.
7. OSKAR ELLEN ICE CREAM CAFÉ - £34
There's something quintessentially retro about ice-cream sellers at the seaside! Let your children play at serving out vanilla, strawberry and chocolate ice cream without the fear of a mess.
8. RECORD PLAYER VINTAGE REMAKE - £44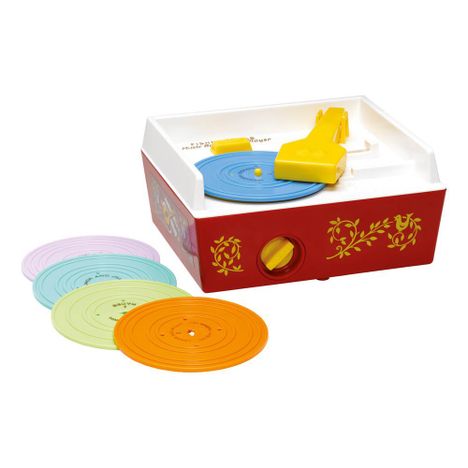 This record player is a remake of the classic 70s Fisher Price toy. It's a retro toy version of a retro music player, a vintage baby gift for the true connoisseur! The record player comes with five double-sided records, which will play classic refrains when slotted into the turntable. 
9. YELLOW LIGHTING NEON STYLE LIGHT - £49.95 
Kids and 80s fans alike will love this funky lightning light! The bright, clean lines will add interest to a blank nursery wall, and the built-in hooks make it super easy to hang. It's shipped from a reliable site with free luxury gift wrapping and next day delivery available.
10. DUO WOODEN HIGH CHAIR - £129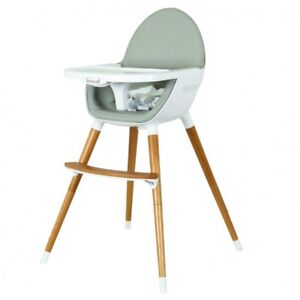 One of the defining elements of retro is the awesome furniture and this high chair certainly fits that aesthetic. The gorgeous beechwood legs and PU leather seat are suggestive of a classic Eames chair, and the tray is detachable for easy machine washing. A perfect kitchen gift for mums and babies.