Babies have a natural affinity with farm animals. Moos, oinks and clucks make up a large part of their early vocabulary. For this reason it makes perfect sense that babies embrace their new plant based life-style!
These gifts will range from the cheapest to the most expensive, and will help develop both your child's intellect and their sense of compassion. Here's a selection of the finest ethical baby gifts!
Disclaimer: None of these gifts are edible, for vegans or otherwise.
1. ARNOLD AVOCADO TEETHER - £14.00
Yes little Johnny! Chew the avocado! Learn to love its exquisite rubbery taste! Having said that, perhaps if toddlers bought fewer teething avocados then they might be able to get a foot on the housing ladder, right Tim Gurner? This makes a cool gift for a hippie mum.
2. LE TOY VAN PETILOU FOREST STACKER TOWER BAG – 14.95
I know what you're thinking! Stacking animals on top of each other seems dangerously close to cramped factory farm conditions. But these woodland animals are free to unstack themselves whenever they please, which makes the basis of this fun balancing game! An eco baby gift, for those interested in preserving our natural environment.
3. COW ALL IN ONE BABY ROMPER - £15.19
This onesie will help your toddler learn to identify with our bovine friends. Watch as he stammers out his first impassioned diatribe against industrialised farming. In fact I think that everyone, adults included, should wear a mandatory cow onesie so as to awaken their compassion for these majestic piebald beasts.
4. I ONLY DRINK HUMAN MILK ROMPER - £15.72
Aw, what a cute romper! Perfect outfit for when you take your toddler to their next protest. Slightly disturbingly, this slogan is also available on adult t-shirts. Hmm... Worrying.
5. RELAXATION OIL - £20
Remember that moment when the doctor handed over your little bundle of joy for the first time, offered you a tissue to wipe away your tears, and said; "congratulations, it's a vegan!" At that point you must have known you'd have a lot to live up to. This mixture of almond, apricot and calendula oils will help relax any stresses during your early days of plant-based motherhood. This is a great gift for a stressed mum.
6. BABY LED WEANING FOR VEGANS - £20.76
This book is more of a gift for vegan mums than for their babies. That's not to say the little tykes won't be delighted by such delicious treats as 'black bean burgers', 'black bean soup' and 'spaghetti with bean balls'. I'm just kidding! Not every recipe in this book contains beans.
7. ROBBIE ROOSTER - £25.99
This handsome-plumed fella has escaped the farmyard, and now it's down to you to look after him. He's retired, so don't expect him to wake you up at the crack of dawn. But I'm sure you can rely on your toddler for that!
8. MUSICAL SHEEP MOBILE - £53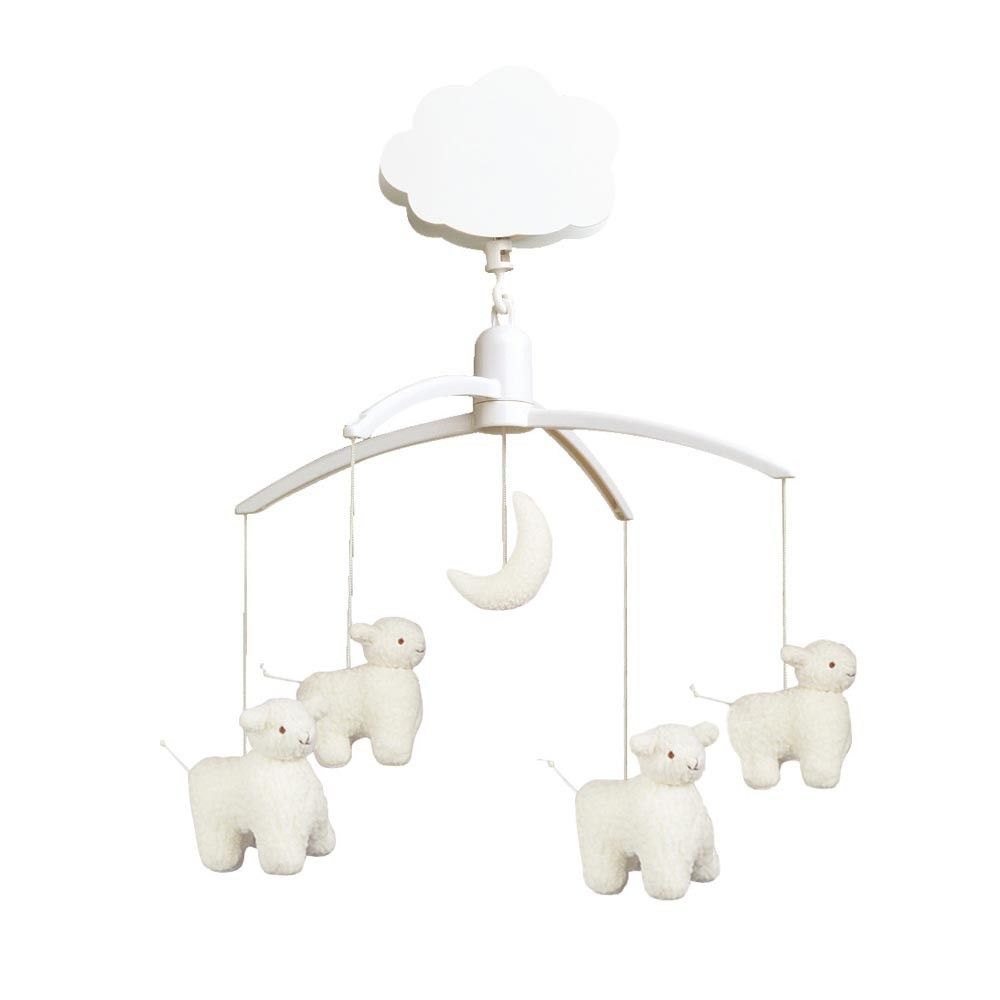 If you think about it, counting sheep is actually rife with vegan symbolism. The sheep jump the gate, making it to freedom and lulling you to sleep with the certainty that they will prance, safe and happy, off into the night. The fact that this baby gift comes with free delivery should also help you rest easy!
9. LARGE NATURAL NOAH'S ARC SET - £89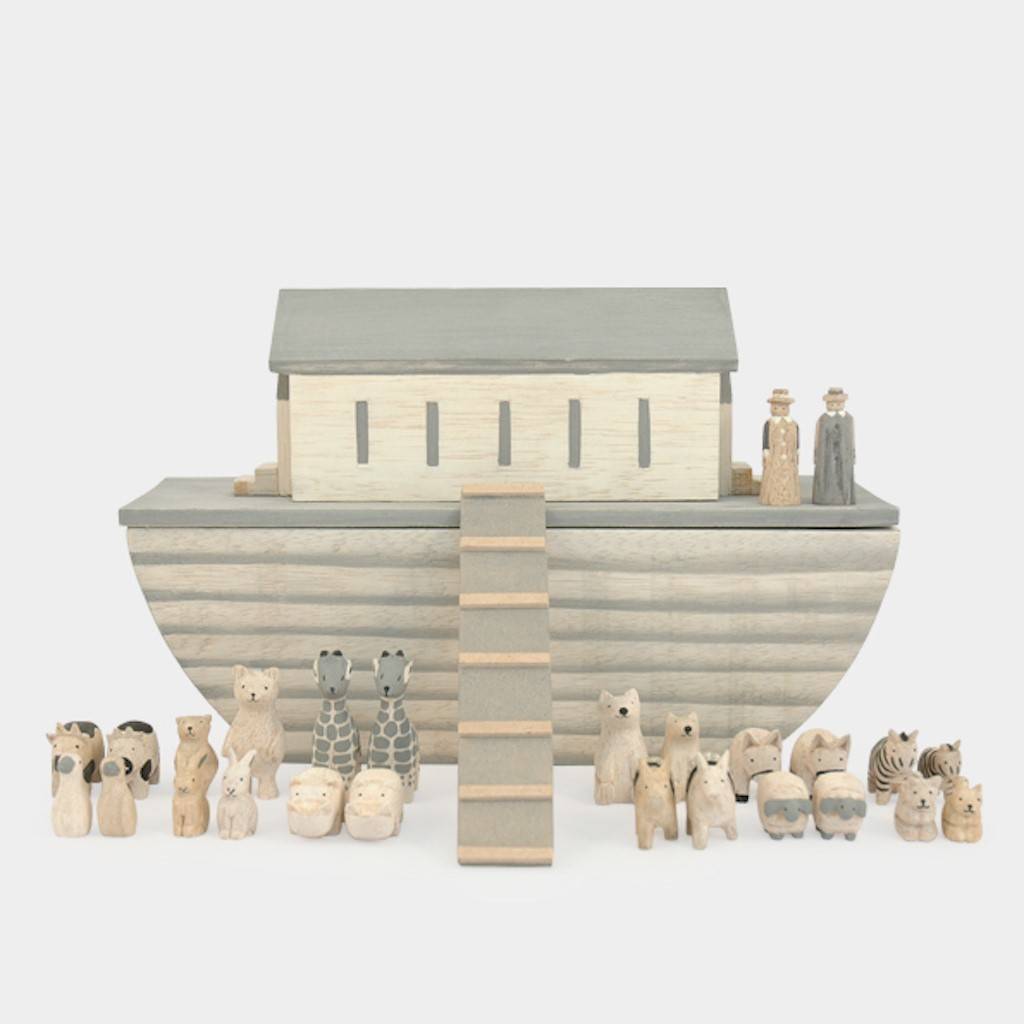 Noah deserves to be a vegan icon, I mean he literally saved every type of animal. This is a charming, handmade baby gift, with adorable wooden animals and a Mr and Mrs Noah painted to look like American Gothic. Of course, if the animals were actually made of wood then there wouldn't have been any need for a boat, but now I'm just being pedantic.
10. GREEN MARKET GROCERY SHOP PLAY SET – £95
The vegan food industry is booming, and here's a chance to give your kid a head-start. But be careful they have a solid business plan and a clear USP before they get started; Ella from nursery has just opened a Kale emporium at the sandpit. A fab organic vegetable baby gift!